Prospectus Printing for Schools and Colleges
We provide high quality prospectuses throughout the year to schools, college and universities across the UK and Ireland, many of our new customers are referred to us by existing clients who are using us multiple times a year.
Environmentally Friendly
UK Based Print Company
Dedicated Graphic Design Team
Spot UV and Die Cut Finishes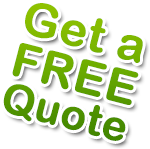 Our print house is staffed by a friendly bunch of experienced printers and designers who will be able to guide you through the entirety of you project from concept to the finished product. Many of our customers supply us with their artwork, however often there are small changes to be made, names and phone numbers etc, we are happy to do this for you as we aim to be a flexible as possible to enable you to have the perfect finished product.
The print shop works all year round meaning we are able to produce prospectuses at any point in the year so if your college needs new design for the middle of January we are able to supply you.
We are able to print both Digitally and Lithographically, this gives us the ability to print in the most cost effective manor for all projects we work on. You might be asking what the difference between digital and lithographically printing is. With digital printing the printer will print directly to paper one sheet at a time at a time in a similar fashion to a home printer where as a lithographically printing uses a plate to print the image to a large sheet that is then cut. Digital printing is perfect for small projects but when a larger quantity is required Litho is by far the better choice. If you would like to know what would be best for your prospectus simply fill out the quote form below and we will let you know what would be the best option for your college.
Turn around for our prospectus printing service depends entirely on the complexity of your job, we are able to meet most realistic needs, after all ink need to dry! When we are quoting for any print job we always ask customers for a desired completion time and we will always tell you prior to starting a job when we expect to complete it.
If you would like to find out more about our prospectus printing services please feel free to get in touch with us, if you would like a Free no obligation quote please complete the form below and we will get back to you with a quote, normally within one working day.

Our print house have the following accredertations: